"The Boy Will Be Dead By Morning"

"Walking Around the Resistance"

"Walking Down the Street"



Additional Teaching Stories Summaries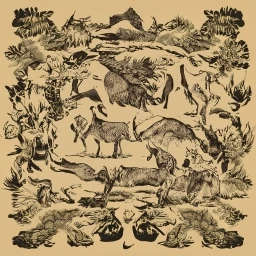 Milton H. Erickson, a renowned American psychiatrist and psychologist, was known for his innovative therapeutic approaches, including the use of "teaching stories" as a means of facilitating change in his patients. These stories were designed to bypass the conscious resistance of his patients' minds and tap into their subconscious resources.

They engaged his patients' imaginations, raised their level of self-reflection and provided new perspectives on their situations.

In use today, the interpretation and impact of these stories may vary depending on the individual's context and personal experiences.

They showcase Erickson's skill to communicate profound insights to develop personal growth in his patients by encouraging listeners to reevaluate their interpretation of events and challenge assumptions.

These teaching stories exemplify Erickson's approach of using metaphor and allegory to convey complex psychological concepts to promote transformation.
Disclaimer: The information on this site is not intended or implied to be a substitute for professional medical advice, diagnosis or treatment. All content, including text, graphics, images and information, contained on or available through this site is for general information purposes only.

Dianne Knight makes no representation and assumes no responsibility for the accuracy of information contained in or made available through this site, and such information is subject to change without notice. You are encouraged to review all information regarding any medical condition and/or treatment with your physician.
Educational and Informational Purposes: All information on this site and all links that are linked to from DianneKnight.com represent solely the opinions of their producers.

This information and links to more information are made available to you as a resource for your own research and evaluation not as an endorsement.

DianneKnight.com is not in the business of persuading you or anyone else to believe anything that that is presented linked to from this site; however, it does encourage you to use all available resources to form your own judgement about very important things that affect your life.
Copyright © 2009-2023 Dianne Knight. All rights reserved.